If you're ready to create your first digital flipbook, the good news is your trusty software will be doing most of the legwork for you. In fact, a good piece of flipbook software handles so much of the workload you almost can't get it wrong.
Almost isn't quite good enough, though, so today we want to stamp out any last problems you might come across. Here are the five key mistakes to avoid when creating your first flipbook and every one that follows.
#1: Choosing Flash flipbook software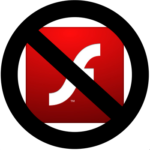 This is absolutely the worst mistake you could make when it comes to creating flipbooks! Flash is an outdated but still often used (and sold) piece of technology. The key players in all things web (mostly Apple and Google) have ditched support for Flash in favour of HTML5 – and for good reason.
Flipbooks built in flash won't work at all on the vast majority mobile devices. So stick to software packages that build HTML5 flipbooks or to the ones that are powered by jQuery and made beautiful by CSS3.
#2: Forgetting the rules of print publication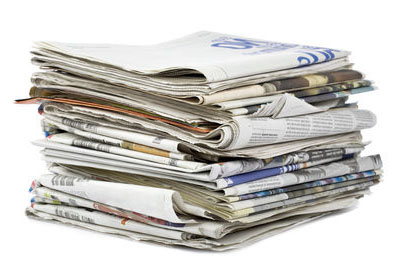 Flip books bridge the gap between digital content and the previous generation of print publications. Which means you need to know the rules of traditional media and apply them to the digital format. You're not working with device screens as your canvas anymore, you're simulating the page structure of a print magazine, newspaper or whatever medium you're looking to recreate.
It could even be an entirely new format – don't let the old rules hold you back, but use them as a guide. Employ the concepts of visual layout, typefaces and formatting that are proven to work. Your cover pages, use of ads between articles and content diversity all help create that sense of familiarity for users, making your publication feel like a real magazine in digital form.
#3: Not making the most of multimedia
Once you've got the traditional rules of print publication nailed, it's time to give your flipbook that 21st century kick (page flipping animation, youtube videos, soundcloud files, etc.). This is where flipping books come into their own, creating a digital form of print that supports every form of media your audience craves the most.

Bring pages to life with embedded videos, presentations, graphs and a wealth of visual cues to reinforce your content. Direct users where you need them to go with carefully placed links that keep them hooked into your content, moving closer towards your marketing objectives. Just be careful not to overdo it.
There's a big difference between making the most of multimedia and overstepping the mark – one you don't want to cross.
#4: Falling short on your calls to action
All the interactive magic that comes with the flipbook format goes to waste unless you turn it into valuable leads. Whether it's subscribers, customers or social sharers – whatever action you need users to take – make your message clear with prominent calls to action.

The most obvious place for a call to action will be at the end of your flipbook. So ask yourself what action you want users to take once they've finished with your flipbook. Don't fall into the trap of thinking calls to action only belong at the end, though – or thinking readers will always get that far. Be strategic with your call to action placement and inspire users to take that next vital step along your content strategy.
#5: Letting your file sizes get away with you
Flipbooks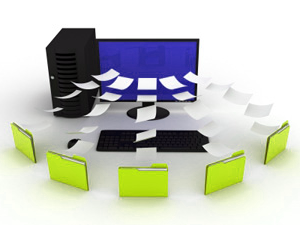 are an exciting form of content, for sure, but you need to keep calm when new technologies hit the scene. We touched on this with the multimedia point we ran through earlier: too much is almost always worse than not enough. And this couldn't be more true when it comes to the file size of your flipbook.
Overload your flipbooks with too much content or forget to compress them and your load times will become unusable. People don't wait for content to appear in front of them so keep an eye on those file sizes and find the right balance between visual content and speedy performance.
Summary
As a recap, take care that you follow these guidelines when creating your first flipbook:
Use a HTML5 or JQuery flipbook
Obey the rules of traditional print media
Use multimedia content
Talk to the reader
Don't overload your magazines
As we said in the intro, it's pretty difficult to go wrong with creating flipbooks if you have the right tool and a basic understanding of content production. But the points we've covered today should keep you safe from all but the most bizarre of problems with flipbook publishing. So no more excuses. Get out there and start publishing the kind of content your audience and marketing strategy have been waiting for.